Amber Rose has debuted a new face tattoo, reading "Bash Slash".
Is it thought to be a tribute to her two children, Sebastian Thomaz and Slash Edwards.
Here we look at some other stars sporting ink on their faces.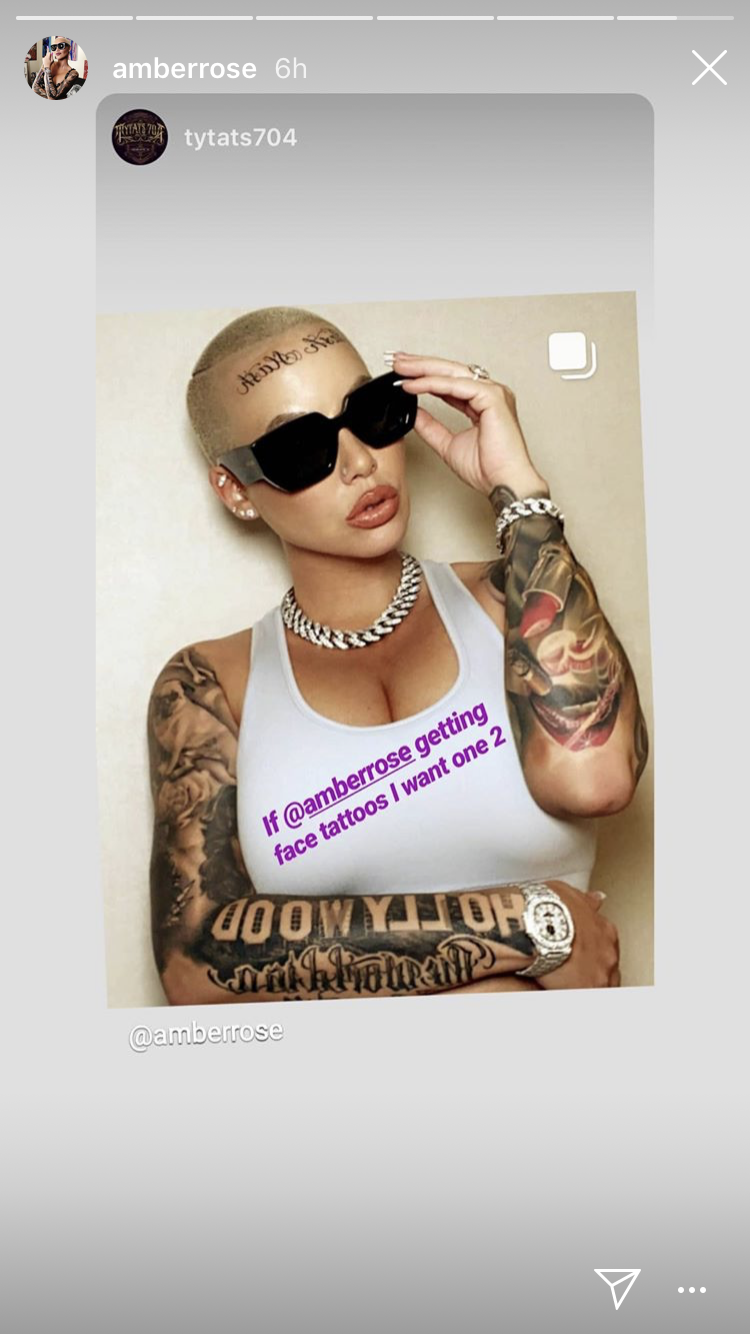 Presley Gerber
The son of Cindy Crawford and Rande Gerber has MISUNDERSTOOD inked on his cheek.
Aaron Carter
The singer has a giant Medusa tattooed on the side of his face, which he says is a tribute to his mother Jane.
Post Malone
The musician has a number of tattoos on his face, most famously the "Always Tired" one underneath his eyes.
Amanda Bynes
The former child star has a slightly misshapen heart inked on her cheek.
Halsey
The musician has a "Q" with a diamond inked just in front of her ear.
Chris Brown
The singer shows off his love of trainers with a Nike Air Jordan 3 tattoo on his cheek.
Lil Xan
Lil Xan has a number of inkings on his face, including the one he got after the death of his friend Mac Miller, which reads "Memento Mori".
Lil Wayne
Weezy has a whole host of face tattoos, including "Fear God" on each of his eyelids and one above his right eyebrow that says "I am music".
Kat Von D
The tattoo artist has decorated her face with shooting stars.