Google is expected to unveil a new version of its Pixel smartphone on Tuesday, as the internet giant looks to keep pace with Apple and Samsung.
The previous two generations of the Pixel have been well received by critics and the public, and the new version will reportedly feature wireless charging for the first time.
Mobile phone expert Ru Bhikha from uSwitch.com said a range of other updates to the phone's hardware should also be expected, including better cameras.
"The Pixel 2 was a well-executed smartphone that cheered Android purists, so it'll be interesting to see if Google's latest device can build on last year's success.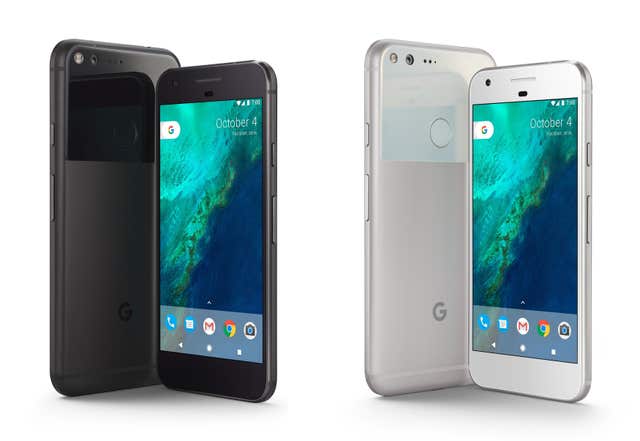 "Pixel 3 will likely double down on the features that saw its predecessor garnering solid acclaim – so expect market-beating rear and selfie cameras, a pacy processor and an expansive screen.
"There are also whispers that the 3 will be the first of the Pixel range to support wireless charging. This is still a pretty nascent tech, so it'll be interesting to see whether the rumours of a 'Pixel Stand' can actually convert this previously nice-to-have addition to real-world fast charging usability.
"The 3's touted big brother, rumoured as the Pixel 3 XL, is likely to boast more of a design overhaul with a notch and an edge-to-edge screen."
However, he warned that with Apple set to launch the £749 iPhone XR at the end of the month as a more affordable iPhone – the new XS starts at £999 – Google would be under pressure to price the new Pixel competitively in order to make it a success.
"Pricing, as ever, will be key. The Pixel 2 boasted a pretty reasonable price tag for a premium phone without compromising on any of any aspects you'd expect from a top-end handset," he said.
"With Apple shooting for all ends of the market with its latest trio of iPhones, the Pixel 3 will have to stay competitive price-wise while still offering top-end specs if it doesn't want to get jostled out."
At a live event in New York, the technology giant will reportedly also announce a range of other updated devices including a new tablet as well as smart home products, which could include an update to the firm's Google Home smart speaker range.
Last month, Amazon refreshed its line-up of Amazon Echo smart home speakers – Google's most direct rival in the market.